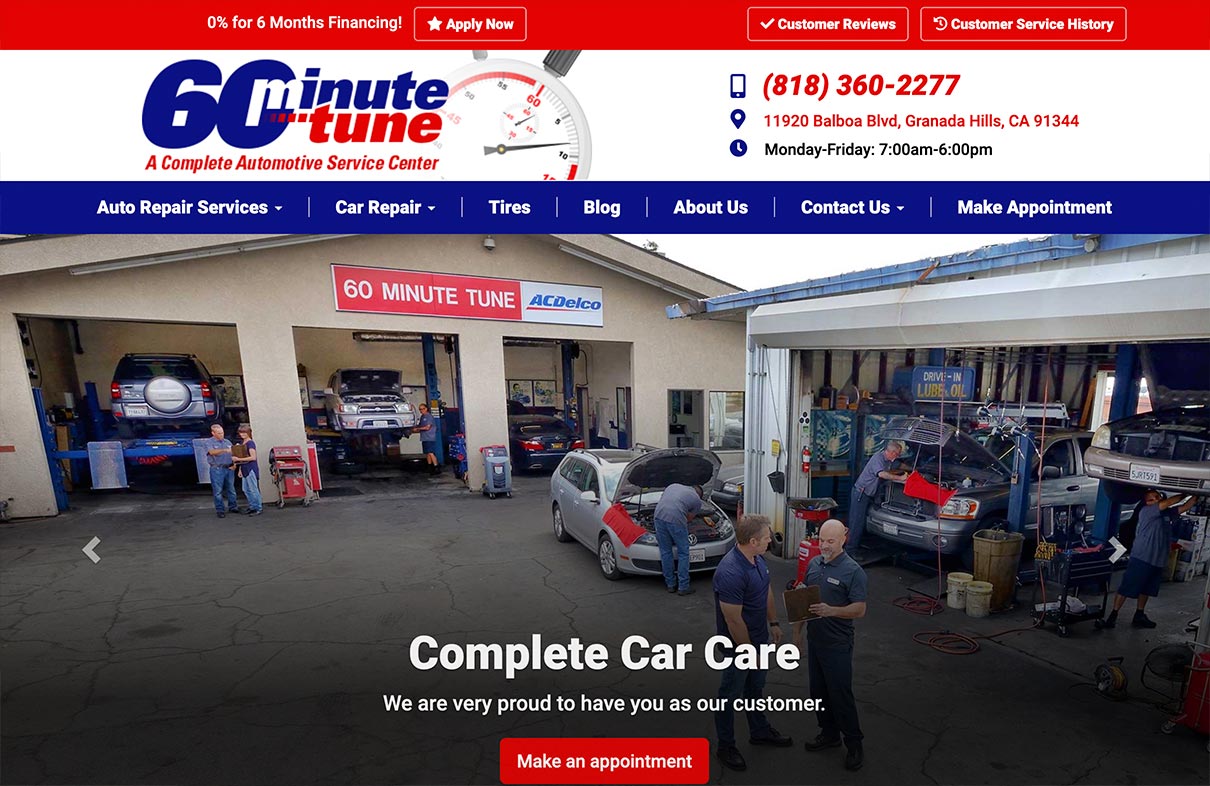 We collaborated closely with 60 Minute Tune to gain a deep understanding of their vision and requirements. The result is a website that not only embodies their brand identity but also offers a seamless browsing experience for their valued customers.
The homepage welcomes visitors with a striking design that exudes energy and professionalism. Carefully selected visuals and graphics instantly convey the commitment of 60 Minute Tune to delivering efficient and reliable automotive services.
We designed the website's user interface to ensure intuitive navigation and effortless access to essential information. The Services page provides a comprehensive overview of the diverse range of services offered, allowing users to quickly find the specific service they require.
To enhance customer engagement, we incorporated a blog section where 60 Minute Tune can share informative articles, tips, and updates related to the automotive industry. This not only positions 60 Minute Tune as a knowledgeable authority but also helps drive organic traffic and build a loyal customer base.
In line with their dedication to customer satisfaction, we integrated a convenient appointment booking system, enabling users to schedule their service appointments directly through the website. This feature streamlines the process and allows customers to manage their automotive needs with ease and convenience.
To establish trust and credibility, we highlighted customer testimonials throughout the website, showcasing the positive experiences of previous clients. This creates a sense of reliability and encourages potential customers to choose 60 Minute Tune for their automotive service needs.
Responsive design was a top priority for us, ensuring that the website seamlessly adapts to different screen sizes and devices. Whether accessed on desktops, tablets, or mobile phones, the website offers a consistent and enjoyable user experience.
The 60 Minute Tune website is a testament to our expertise in crafting exceptional digital solutions. It showcases our commitment to creating visually captivating and highly functional platforms that elevate our clients' online presence and drive business growth.
We invite you to explore the 60 Minute Tune website and discover the seamless blend of design, functionality, and user experience that sets it apart. Experience firsthand how our innovative approach to website development can elevate your online presence and attract more customers.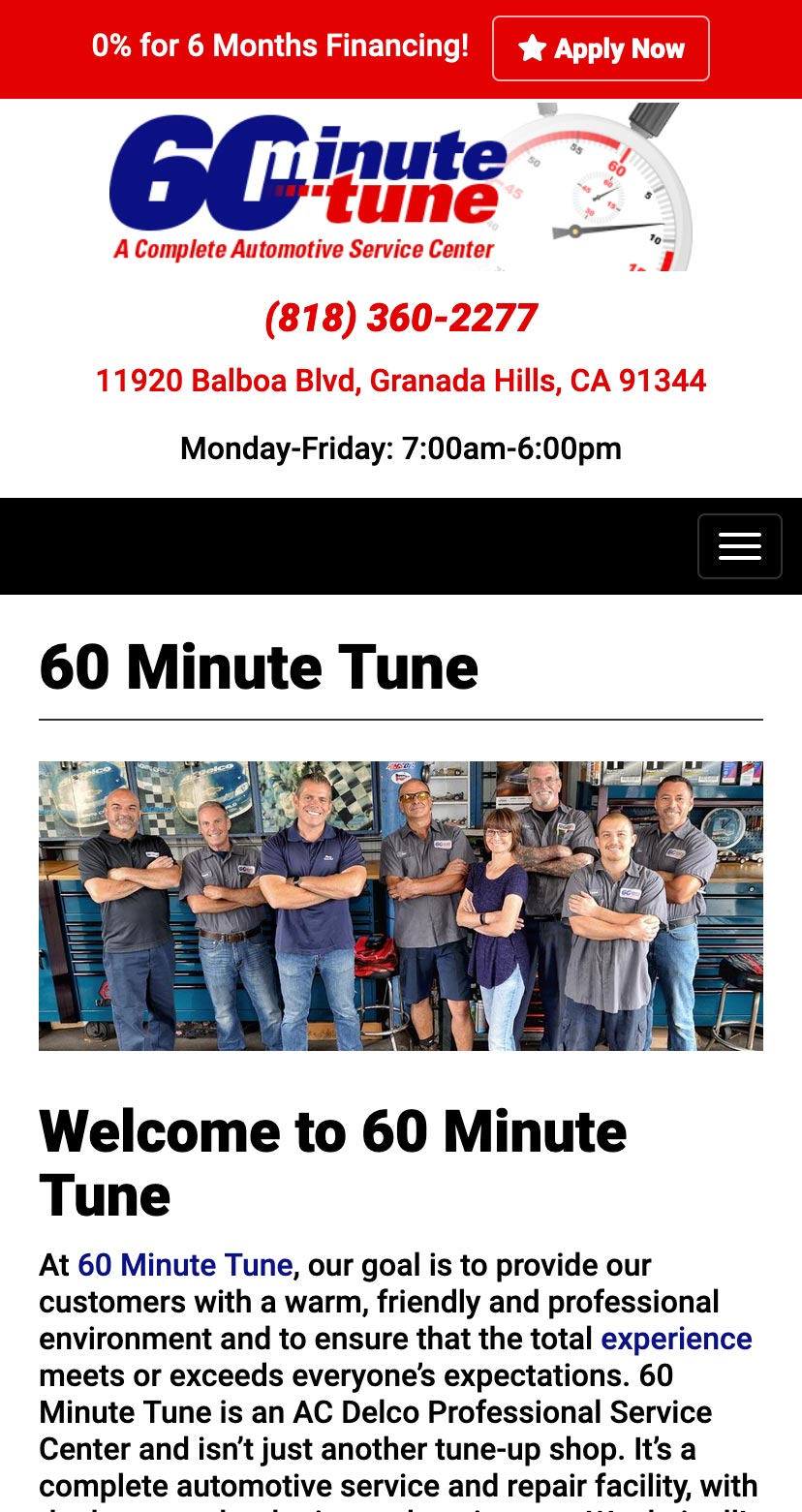 Client

60 Minute Tune

Website

60minutetune.com