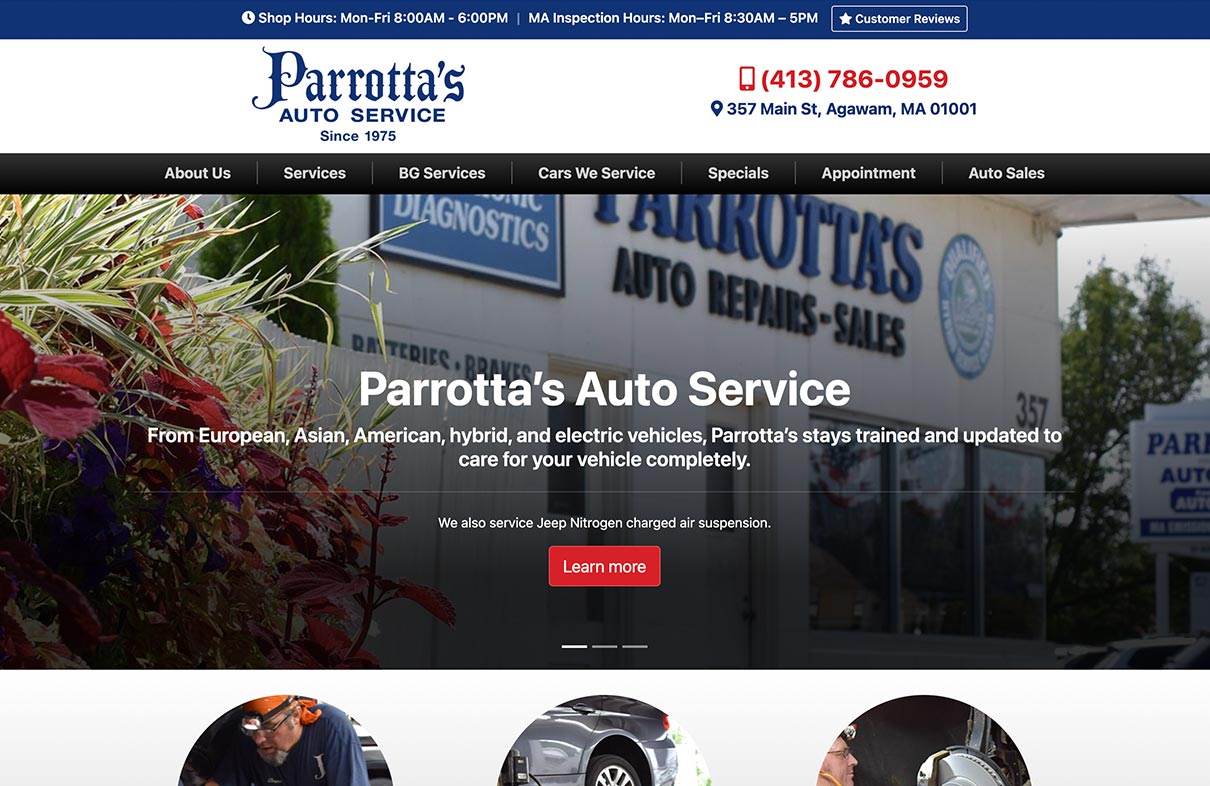 Our team at RPM worked closely with Parrotta's Auto Service to understand their unique website requirements and goals. The result is a website that not only captures the essence of their brand but also offers a seamless browsing experience for their customers.
The site welcomes visitors with a sleek and modern design, featuring high-quality images that instantly convey Parrotta's commitment to excellence. The intuitive navigation menu effortlessly guides users through the website, making it easy to explore the various services offered.
We paid careful attention to the website's functionality, ensuring that users can quickly find the information they need. The services page provides a comprehensive overview of the service offerings, while the repair section outlines the expertise and skills of their technicians.
To make the website accessible on all devices, we ensured responsive design, allowing users to seamlessly navigate and interact with the website on desktops, tablets, and mobile devices.
Overall, the website stands as a testament to our dedication to delivering exceptional digital solutions. It reflects our commitment to creating engaging and user-centric platforms that drive business growth and enhance the online presence of our clients.
We invite you to explore Parrotta's website and experience the seamless blend of design, functionality, and usability that sets it apart from the competition.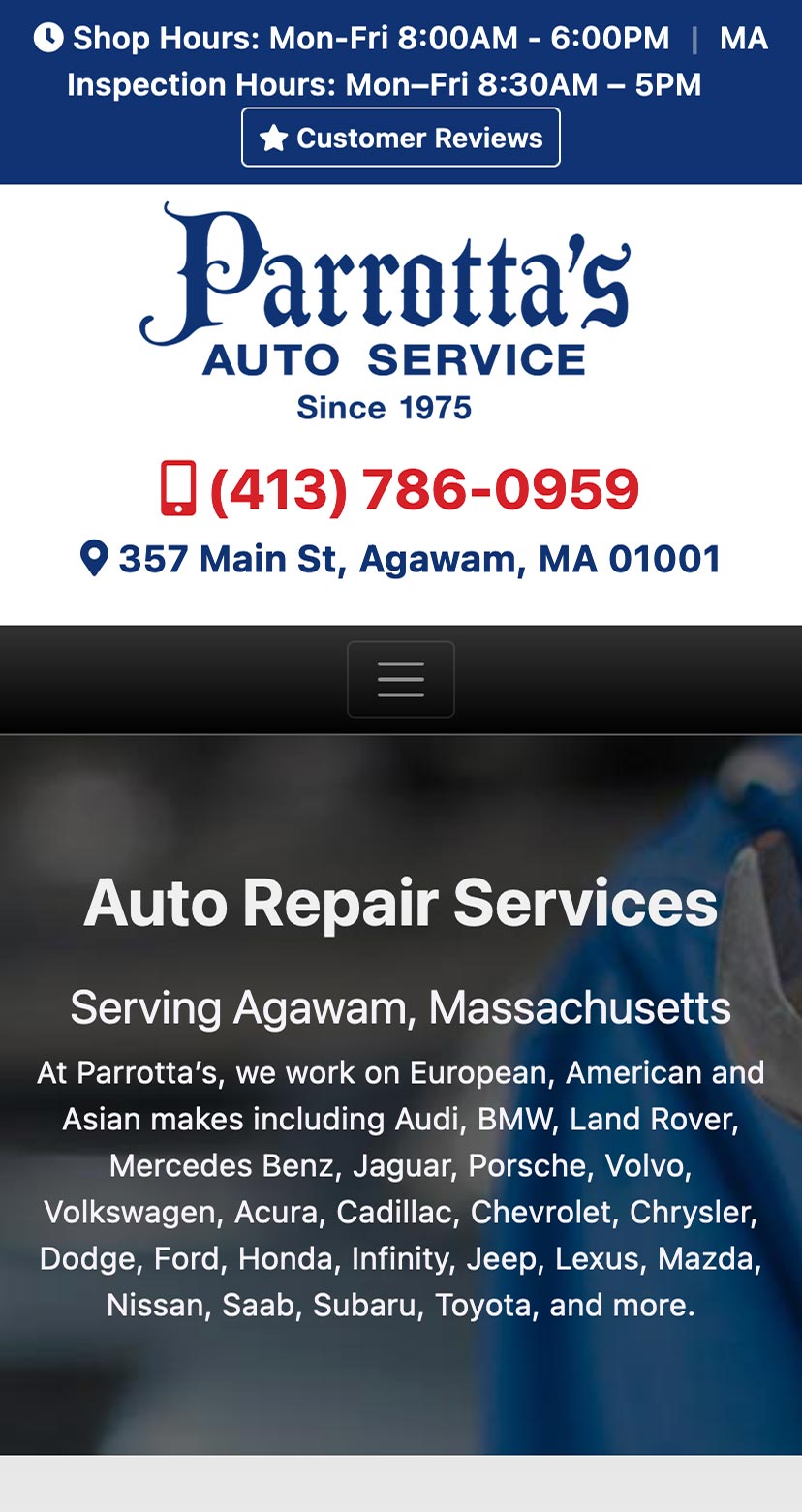 Information
Client

Parrotta's Auto Service

Website

parrottasauto.com