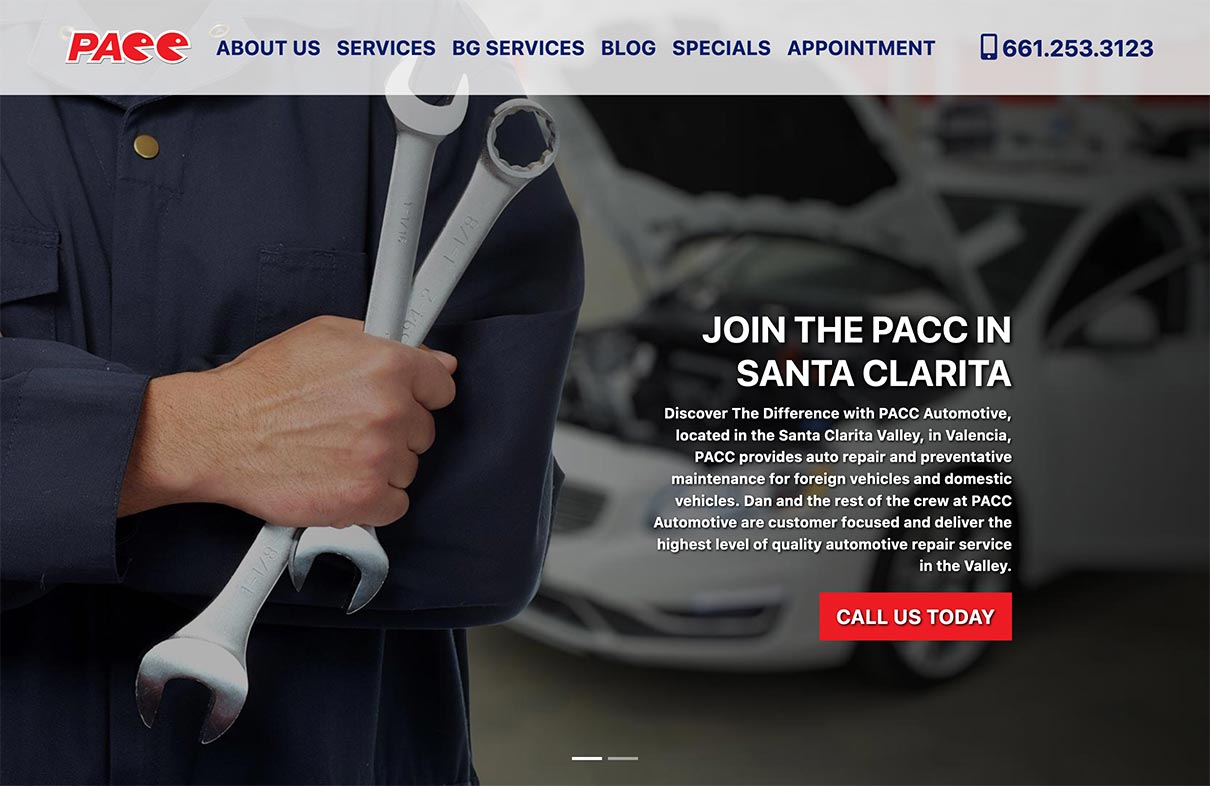 At RPM, we partnered closely with PACC Automotive to understand their unique requirements and goals. The result is a website that not only captures the essence of their brand but also offers a seamless and engaging browsing experience for their customers.
The homepage greets visitors with a sleek and modern design that showcases PACC Automotive's commitment to excellence. High-quality visuals and attention-grabbing graphics instantly captivate users, creating a lasting impression and conveying the dealership's dedication to providing top-notch vehicles and services.
We paid close attention to the website's functionality, ensuring that users can easily navigate and access the information they need. To enhance customer engagement, we incorporated a user-friendly appointment form that enables visitors to reach out to PACC Automotive directly to schedule auto repair.
The PACC Automotive.com website is fully responsive, ensuring optimal viewing and functionality across all devices, including desktops, tablets, and mobile phones. This responsive design allows users to browse the website seamlessly, regardless of the device they choose.
The PACC Automotive.com website stands as a testament to our dedication to delivering exceptional digital solutions. It reflects our commitment to creating visually captivating and highly functional platforms that elevate our clients' online presence and drive business growth.
We invite you to explore paccauto.com and experience the seamless blend of design, functionality, and user experience that sets it apart. Discover how our innovative website development approach can enhance your online presence and attract more customers to your automotive dealership.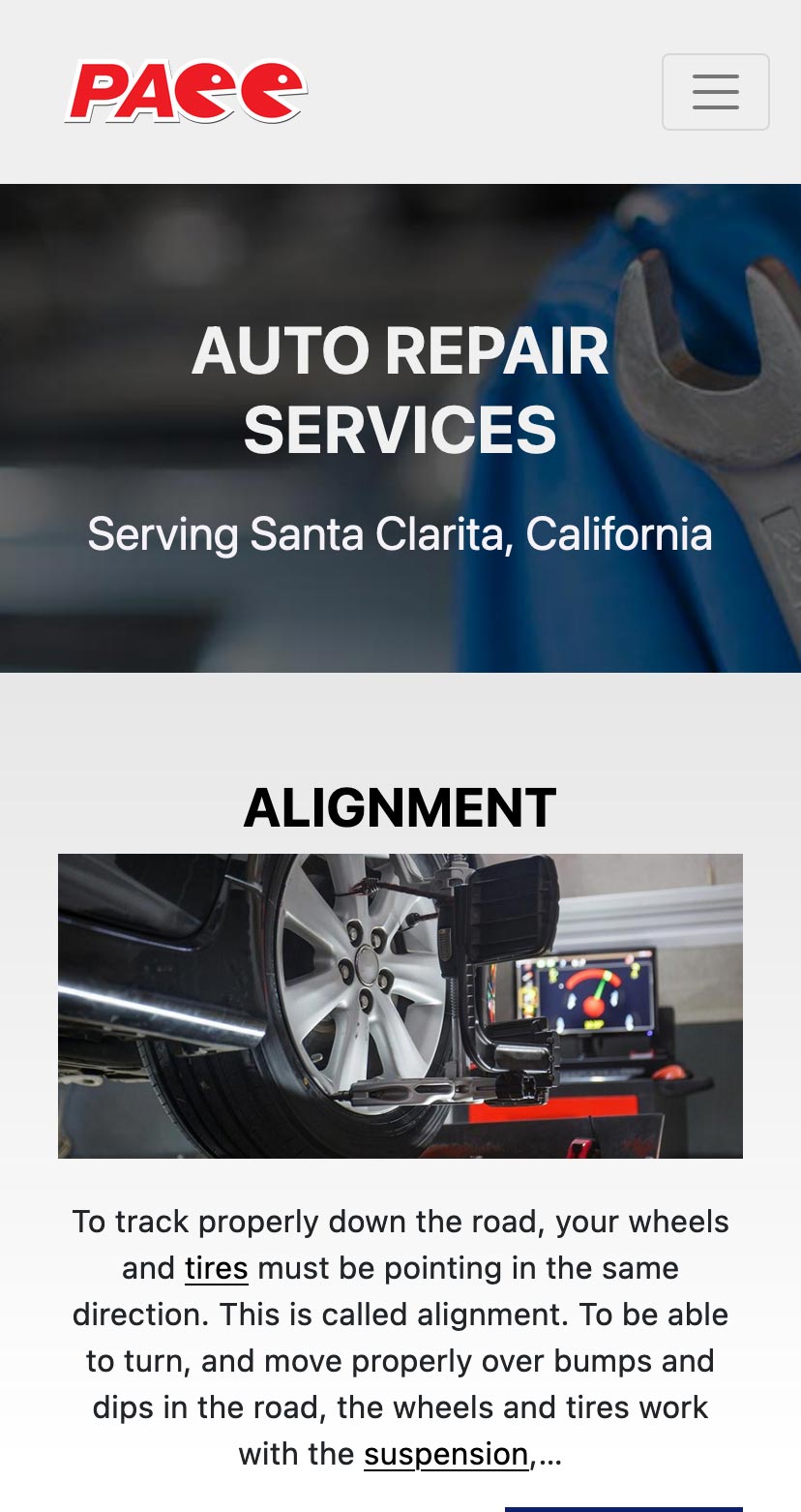 Client

PACC Automotive

Website

paccauto.com